Thrive Programme at Westbourne
Pupils at Westbourne Academy in Ipswich can now benefit from extra support following the launch of the school's Thrive programme.
"Thrive is a positive intervention, used to strengthen students' resilience and boost their social, emotional and mental health – perhaps more important than ever with the ongoing effects of the Covid pandemic," explains Colleen Chetty, the licensed practitioner for Thrive at Westbourne Academy.
Miss Chetty is currently providing support to 35 pupils in various years, who have been referred by the pastoral team. Pupils may have special educational needs, or may not – the programme can help students right across the school.
The weekly sessions are held in the Thrive room, a dedicated space where pupils can engage with their emotions more freely. "The programme is tailor-made for each pupil and the length of the intervention follows their progress," explains Miss Chetty, also a Teaching Assistant at the school. "We engage in positive and supportive activities which can range from a simple discussion, playing strategic games, lego therapy or helping a child to self-regulate. We can also improvement engagement in learning and reduce poor learning behaviours."
Westbourne is also a Thrive Hub, part of a network sharing best practice among staff working in education. Miss Chetty leads the hub, which runs virtually via Teams for the moment. "It is for education professionals looking to discover new opportunities within Thrive."
The Thrive Hub is one of six Wellbeing and Resilience Hubs set up by the Ipswich Opportunity Area. The hubs are led by local schools, settings and colleges, offering a range of support across six key areas: Thrive, Trauma Informed, Adult Wellbeing, Early Years Resilience, SWERL and Medical Needs in Schools.
Thrive is a therapeutic approach built around online assessments which identify children's emotional development and provide action plans for their individual needs.  "It is based on established neuroscience, attachment theory and child development," says Miss Chetty. "The aim is to equip adults with the knowledge, insights and resources they need to develop the relationships that will help children and young people not only to learn but also to flourish."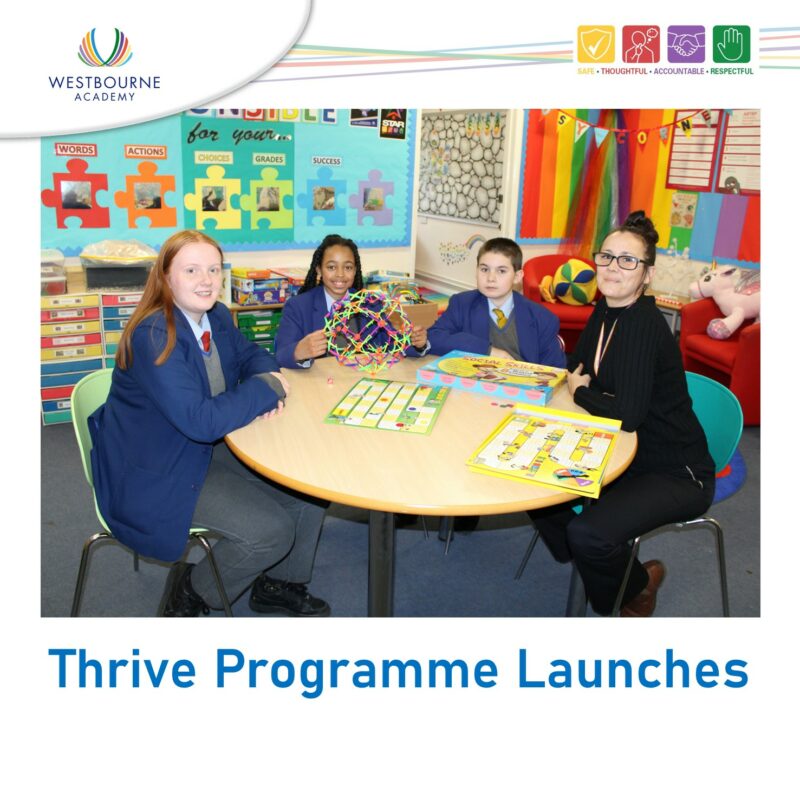 Miss Chetty would like more schools to embrace the Thrive programme to support pupils, and she is inviting institutions to join the hub. "I'm hoping all schools within Ipswich, from greater Ipswich and from Felixstowe will link up," she says. "The Hub is an excellent opportunity for all schools to work together and to introduce the Thrive programme into their setting." The programme supports staff with termly wellbeing afternoons. Miss Chetty adds: "Working collaboratively is a great way to ensure that all children's social and emotional needs are at the forefront of interventions within a school." 
Any schools who would like to be involved can contact Miss Chetty directly at the school on 01473 742315. For more information on the hubs visit https://ipswichopportunityarea.co.uk/ioa-wellbeing-and-resilience-network/