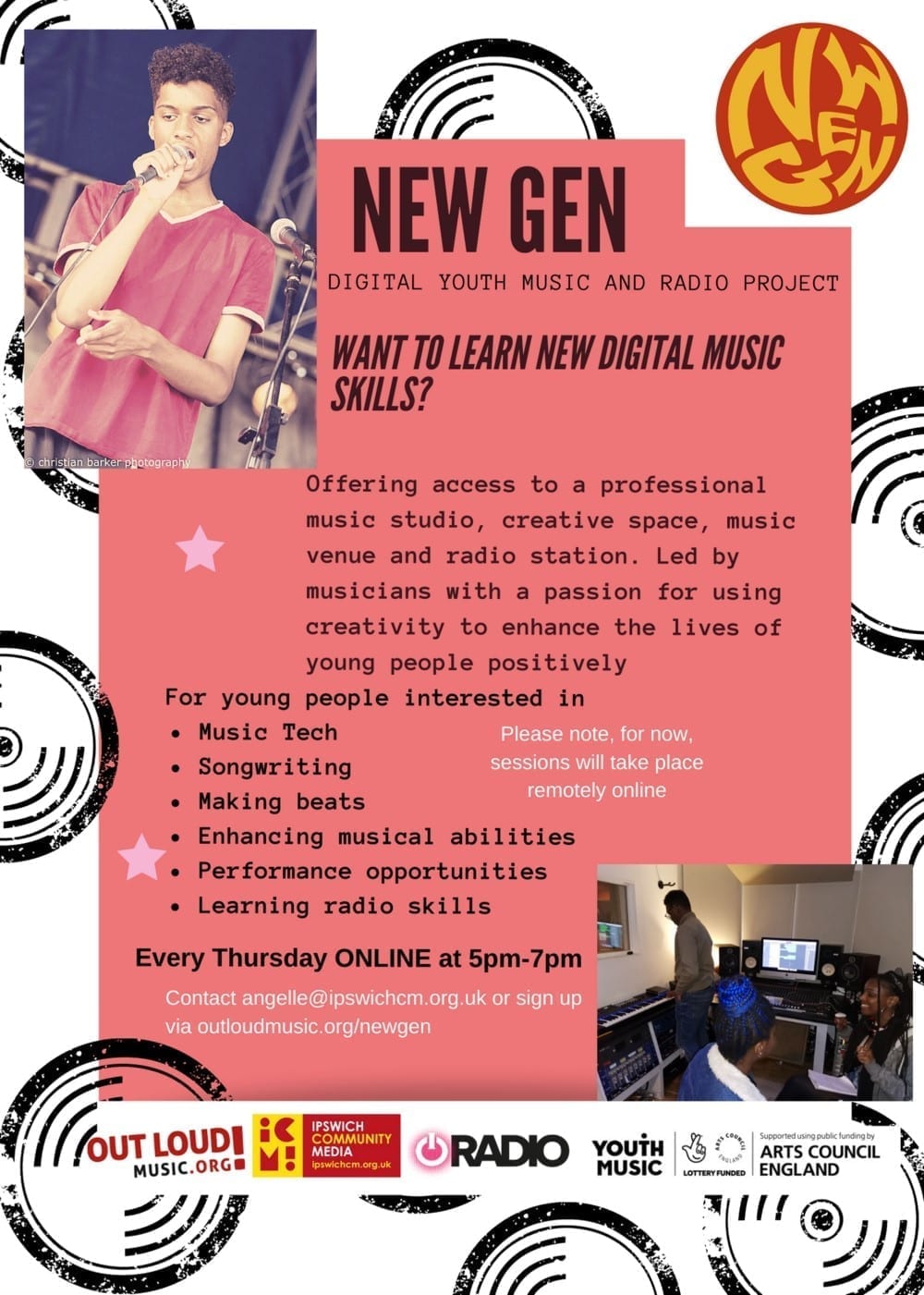 New Gen
This is a music and media project for under 20 year olds who are interested in exploring more of their music interest, production, learning an instrument and meeting like-minded young people interested in the local music scene. It takes place every Thursday online at 5:00 – 7:00pm via Zoom. Follow the link to find out more:
https://ipswichcm.org.uk/music-and-media/south-street-new-gen/
Girls Where You At?
This a media and community project for young women under 20 who are interested in gaining media skills, building confidence and self-esteem and gain access to more opportunities for them to be part of their community.
Sign up via email angelle@futurefemalesociety.org
Angelle Joseph
She/Her
Outreach and communities
Ipswich Community Media
South Street Studios
6 South Street
IP1 3NU