"We make a living by what we get, but we make a life by what we give." Winston Churchill
With the return to 'normal' and the completion of a full academic year in school, the list of positives is too long to shortlist to one. Since September, like all schools, our students and staff have benefitted from an extensive list of positive experiences and these include the return of in person assemblies, parent evenings, awards evening, open evening, theatre trips, cadet camp, post-16 visits, sports fixtures, Year 11 prom, awareness days and a number of year group workshops delivered by a professional street artist, the crime prevention charity Prison Me! No Way! and even the BBC. These, thankfully, are now part of the everyday positive life experiences that are expected at school.
One extraordinary aspect of the 2021-22 academic year has been Westbourne's unprecedented response to give to community causes, especially for the people of Ukraine and especially when many families are facing financial hardship and rising living costs themselves.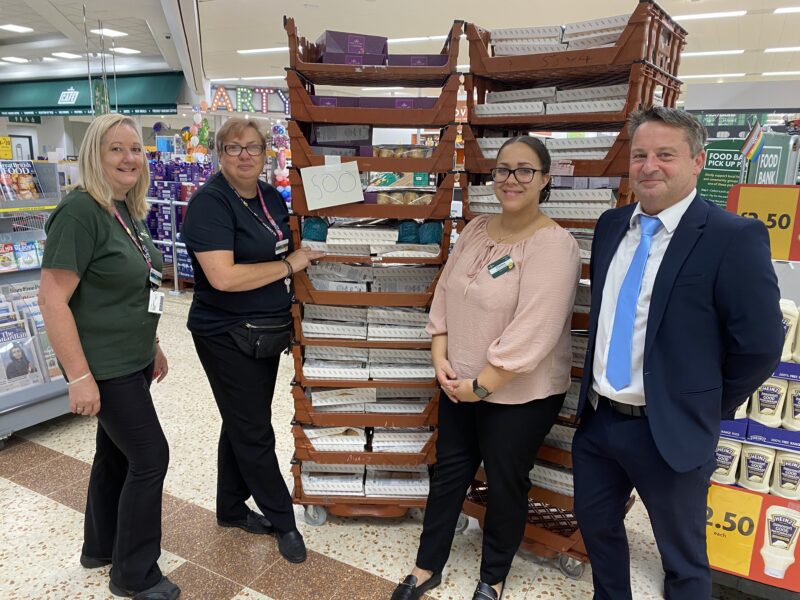 [Mr D Payne (R) pictured with the Community Champions at Morrisons Sproughton)
September 24th heralded the return of our traditional House cake sale in aid of MacMillan when £574 was raised and 1000 freshly baked donuts were consumed in 20 minutes – thanks to the Community Champions at our local Morrisons store who baked and donated them to the cause.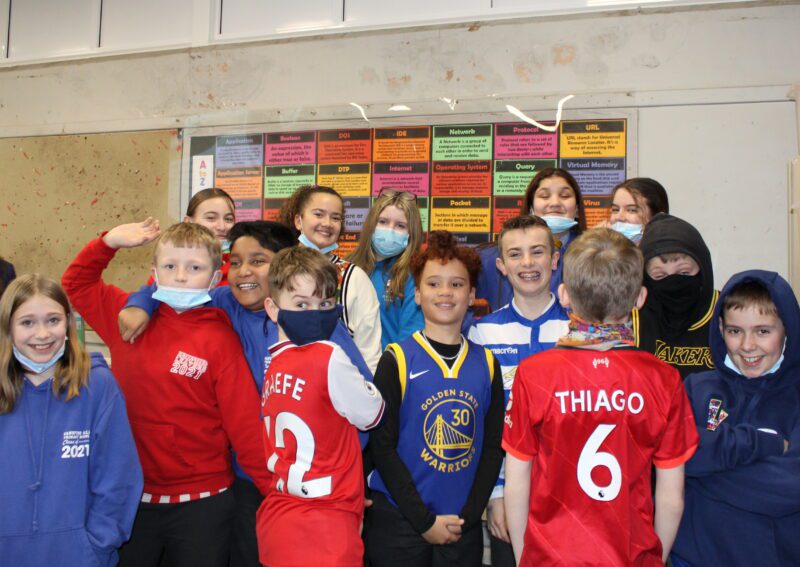 [Year 7 students taking part in National Number Day 2-02-2022]
In December, £372.76 was raised on Christmas Jumper Day for Save the Children. National Number Day on 2 February raised £370 in aid of the NSPCC, thanks to the maths team.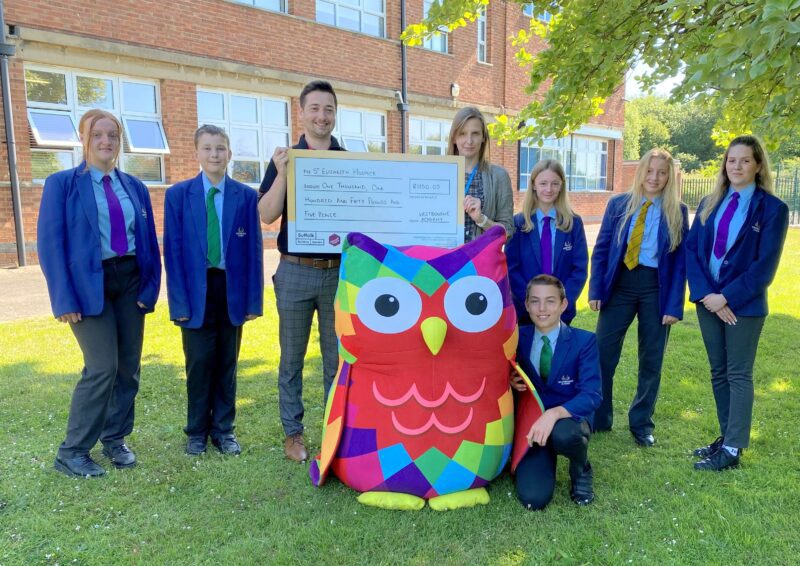 [Students who design the Environmental-Owl pictured with Mrs Butler handing over the cheque to St Elizbeth Hospice representative]
This year, for the first time, our arts team decided to take part in The Big Hoot project in aid of St Elizabeth Hospice. This raised £1155.90 from an Easter Egg raffle and staff race night. The decorated Environment-owl is now one of 50 on display in the town as part of The Big Hoot Art trail over the summer break.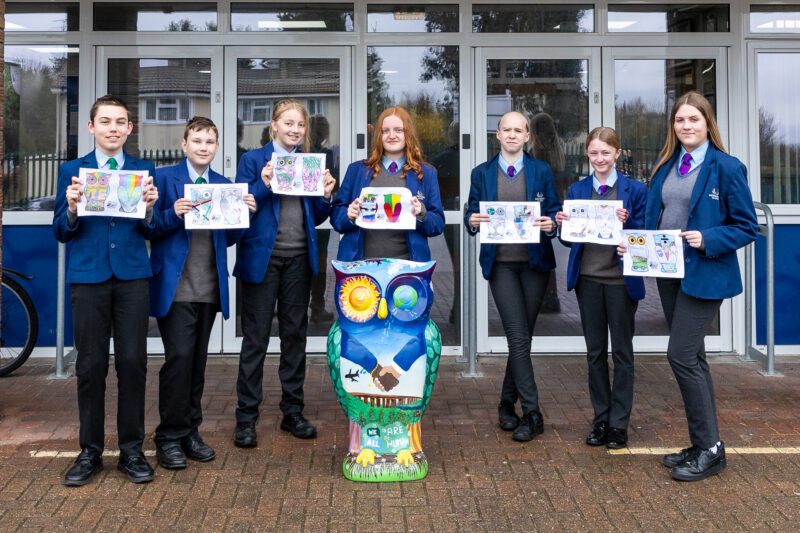 [Students pictured with the finished owl which they helped to design]
In February, the news coverage of the war in Ukraine gave us all a reality check. Just before the Easter break, the urge to do something to show our support grew and Andy Smith (Assistant Principal) orchestrated a bake sale, a blue/yellow civvies day and a very popular raffle.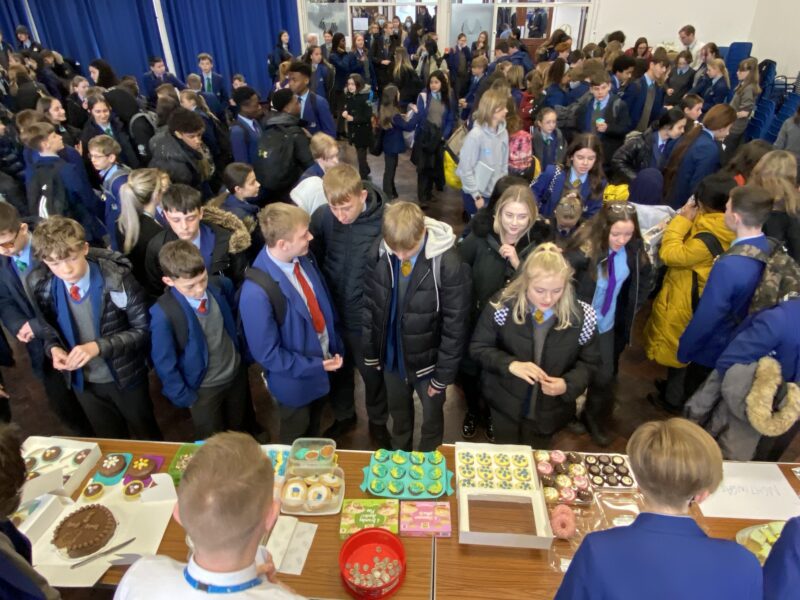 When approached, local companies big and small were very generous in donating their services and goods for our raffle. In total, £2979.11 was raised plus 44 crates of non-perishable food items and toiletries as part of the DEC Ukraine Appeal.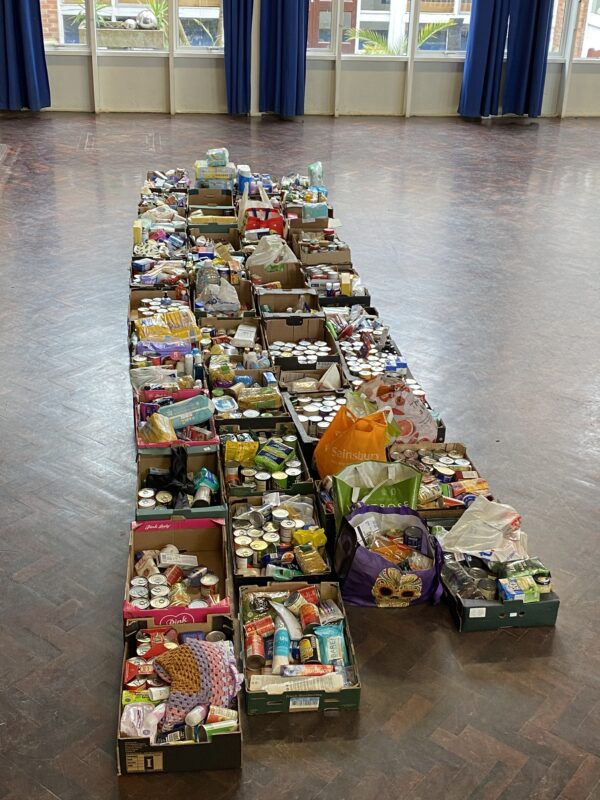 A grand total of £5451.77 was given to charitable causes by our staff, students and their families which is remarkable and one of the most 'positive' experiences of this year.