Pi Day Competition
Pi day is the global day celebrating Pi. It is the Greek letter that represents the number 3.14159…(continues infinitely).
The date for Pi is March 14th which is written as 3/14 in America, which is the same as the first 3 digits of Pi. It is also Albert Einstein's birthday!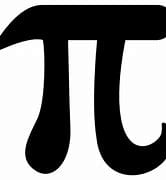 Before Easter, the Maths department held a Pi Day competition for students in Year 7, 8 and 9. Year 7 & 8 students had to answer questions to do with Pi and Year 9 students were invited to take part in a poster competition.
The winners from Year 7 were Lake Totman and Jessica-May Noble.
The winners from Year 8 were Oliver Methven and Theo Pettit.
The winners from Year 9 were Evie Berry, Lewis Bowler, Alex Kemp, Amber Cook and Abby Reader.
These students did really well in their efforts. There were loads of brilliant poster entries from Year 9 and it was really difficult to choose the winners. Miss Hopper and Mr Rose visited the winning students in classes to present them with their Easter egg prize.