Our students and accompanying staff had the best time on their visit to  Jimmy's Farm at Pannington Hall yesterday.
The farm ranger who showed our group around, allowing them to pet and feed the animals, told Miss Chetty and Mrs Paul that they were the best school group yet! He was very pleased with how well behaved our students were and said would love to have us visit again.
It was a real treat for our students to have this unique experience at Jimmy's Farm and we are grateful to them for giving us this opportunity.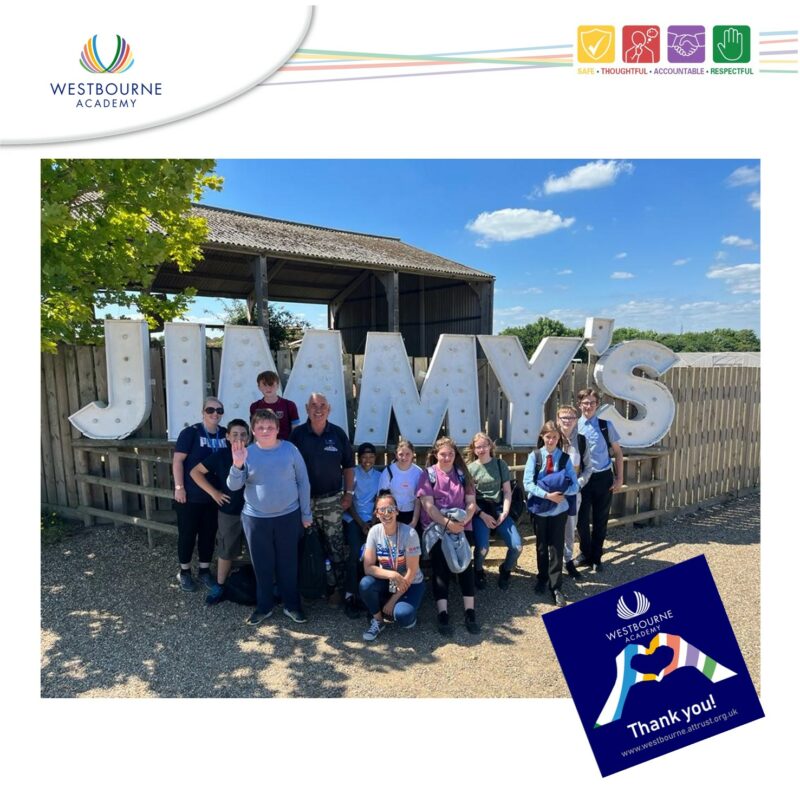 VISION & VALUES: Westbourne is an inclusive academy. We support all students, regardless of starting point, to achieve their potential and develop the skills necessary for employment and life.