DfE: Top Tips for Exam Prep This Summer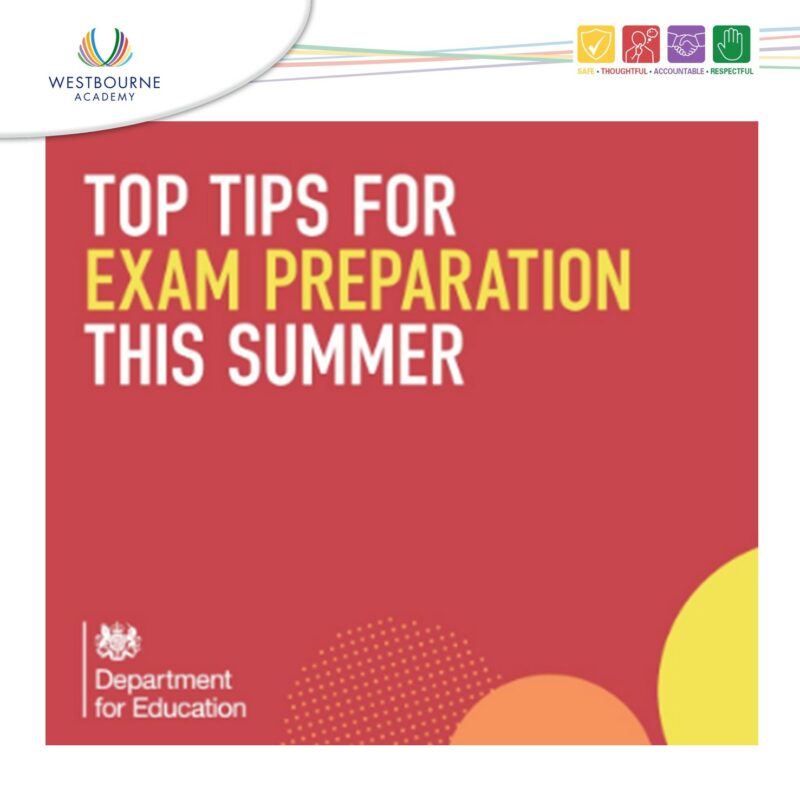 As the 2022 summer exam series gets underway for Year 11 students next week, here are some top tips – for the Department for Education – for exam preparation this summer.
"Some people find it helpful to stick with one style of revision, while for some, it's helpful to have some variety. You can find some helpful revision techniques, including mind maps and using sounds here.
Oak Academy also has a wide range of resources that can help you with your revision. You can access these tools here. 
The most important thing is to find what works best for you.
Making a plan of what you need to revise and when you're going to do it is a really good way to make sure you stay on track.
It may be a good idea to identify the key topics you need to revise and plan when you'll fit it all in ahead of the exam.
It is normal to feel a little worried or stressed in the run up to your exams but there are things you can do to help manage this. Talk to your friends, family and teachers about how you are feeling. They are there to support and encourage you.
Creating a revision plan, setting targets and focusing on your progress can help you feel more prepared. Make sure you take regular breaks to go outside for a walk or to do something you enjoy."
Check out these recommendations for useful mental health resources here.