In summer 2023, more than 40,000 Scouts from all over the world will gather in Korea for the 25th World Scout Jamboree. It happens every four years, each time hosted by a different country.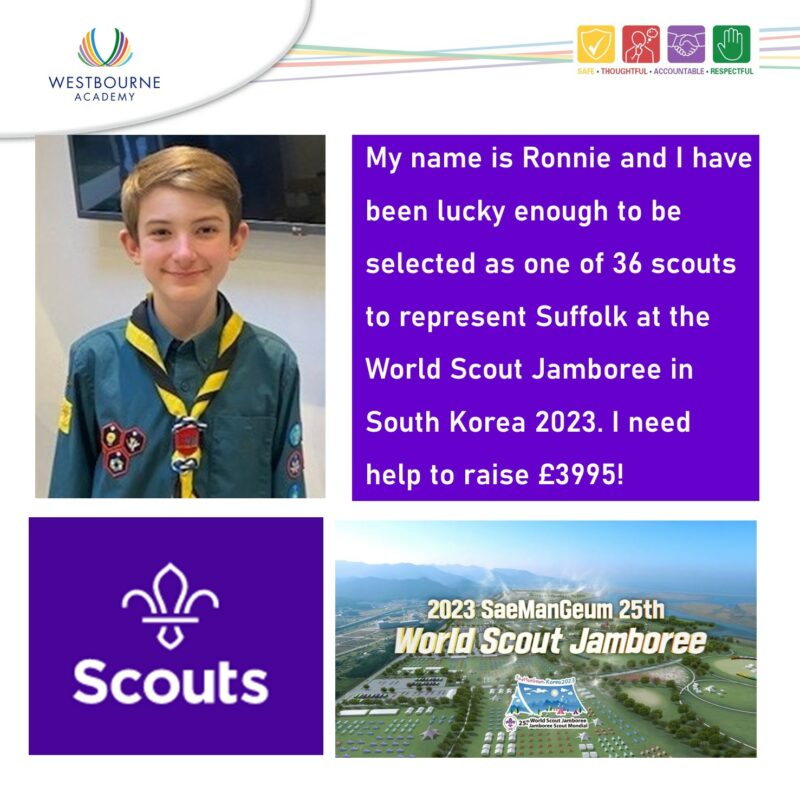 We are very proud of one of our Year 9 students – Ronnie Ransome – who has been lucky enough to be selected as one of 36 scouts to represent Suffolk in South Korea in 2023. Ronnie says he is proud to represent Suffolk and intends on making the most of this fantastic opportunity, but to do this he needs help!
To be able to go to South Korea, Ronnie needs to raise £3995 in funds. This money not only pay for him and all the activities and travel but also part of it goes towards helping others in less fortunate positions to be able to go as well.
As part of the funding process Ronnie has already committed to go litter picking for 100 hours to help with the environment, which is one of the scout values. If you wish to sponsor him please use the link below.
On behalf of Ronnie and his family, thank you for any support that you can give.
Mr Aaron Durrant – Head of Nightingale House & Teacher of Geography